The famous Mobile game, Pubg Mobile, introduced "Lite" version of the game for low-end devices in a few months ago. The lite version has limited graphics quality and certain limitations that you all must be aware of. If you have a low-end mobile and you play Pubg mobile lite on it, here is a good news.
What's new in the latest PUBG Mobile Lite update?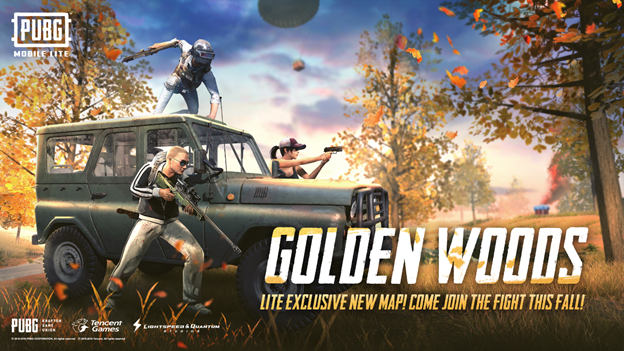 The version 0.14.1 of PUBG mobile brings you a loads of new changes to your game play.
The highlight of the update is a new made, Golden woods, that encourages players to participate for an intense battleground match. The new golden woods map is a best place to start and enhance your Pubg Mobile skills.
As per the developers, the new map, Golden Woods, is smaller in size and has small towns to loot. Golden woods can be compared to Sanhok of Pubg Mobile but with some unique twists and moderation.
Moreover, a new map is not the only thing you will be getting in the new update. Dubbed war mode, arcade mode is also added as a new game mode. There are also some new weapons introduced in the new update which includes a PP-19 sub-machine gun, QBZ, QBU DMR rifle and the classic UAZ four-wheeled vehicle.
The new map brings you a fresh ranked season with a lots of new rewards, new missions for players to increase their ranks commencing on 1st October. The update has been pushed to the play store already, players can download the update right now and enjoy the new map.