The Amazon's Great Indian sale has already started and will last till 4th october and people are going crazy over the heavy discounts on expensive products. Mostly, electronic items are getting a lot of attention as always.
The prime users are taking advantage of their prime membership to get fast delivery, and early access to some products. A lot of mobile phones have been released in this year and most of them have a decent price uct for the sale period.
Apple iPhone XR is Available For Rs 39,000 With Additional offers
But, Apple iPhone XR is the hottest deal of this Amazon great Indian sale. The 64 GB variant of XR model is available for just Rs 39,000 with exchange offer upto Rs 13,000.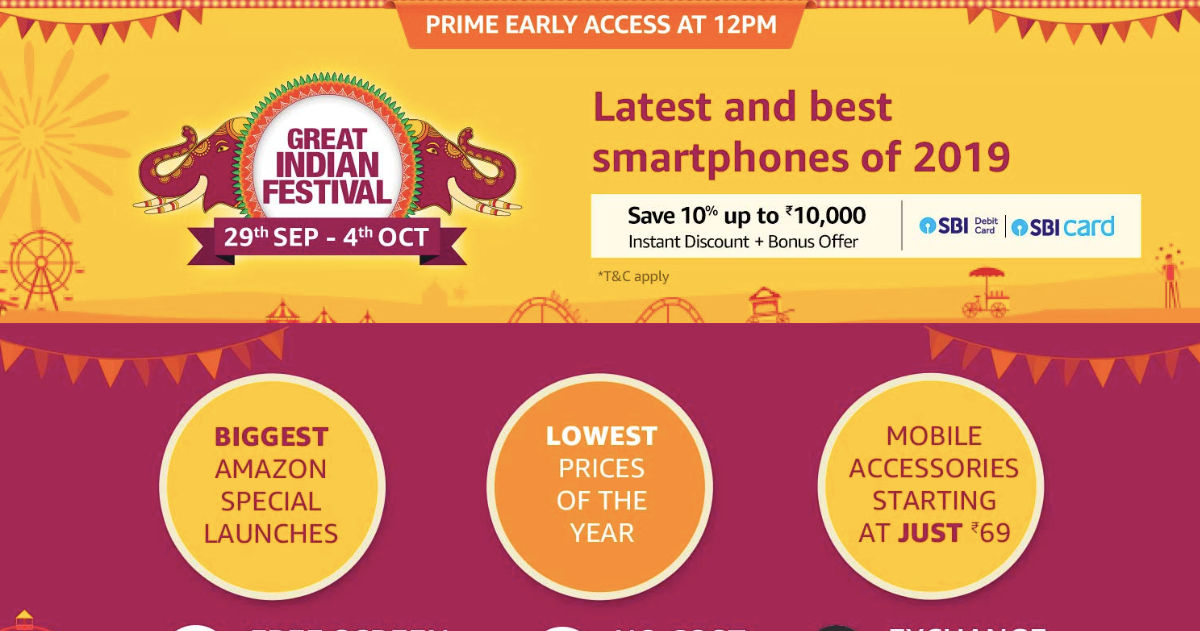 You can get an additional discount of Rs 2000 on using SBI credit card but make sure it is not a RUPAY card. If you don't have SBI Credit card, you can use Amazon Pay ICICI bank credit card to get a discount of Rs 1000.
The original price of Apple iPhone XR 64gb variant is around 74,000 INR though it was reduced to 60,000 INR and later it was brought down to 50,000 INR.
If you are planning to buy a flagship device, this is a perfect deal and who knows if it will come back again? Almost all of the colors are available, so grab that deal before anyone else do it.